Fᴀᴛᴘ - Sᴛᴀᴛᴜs Edit
The current status of FATP is recruiting. We are still recruiting members to join the team
Fᴀᴛᴘ - Dᴇsᴄʀɪᴘᴛɪᴏɴ Edit
FATP is also known as "Fuck Away the Pain." The name comes from the song. There is nothing unique about the name.
Fᴀᴛᴘ - Jᴏɪɴɪɴɢ Edit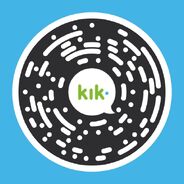 Joining FATP is very simple, All you have to do is follow the steps below
Requirements Edit
FIrst Open Kik
Search #FATP.HackEX or scan the image on the side.
And Join!
Fᴀᴛᴘ - Oʀɢɪɴ Edit
Fᴀᴛᴘ - Sᴛᴀғғ Mᴇᴍʙᴇʀs Edit
Ad blocker interference detected!
Wikia is a free-to-use site that makes money from advertising. We have a modified experience for viewers using ad blockers

Wikia is not accessible if you've made further modifications. Remove the custom ad blocker rule(s) and the page will load as expected.