First game strategy _ selecting Username (click image to enlarge it)
Always remember that, Username is permanent. So, choose wisely. Plain text username is not good idea, because there are lots of 3rd party apps e.g butler, which can trace your IP just by entering your name, so it is not wise to keep plain names.
There must be difference between your username and email username.

I suggest you to use any type of text symbol to create your username, let them work hard to figure out the symbols in your name. Don't worry about username, game will never ask for your username again.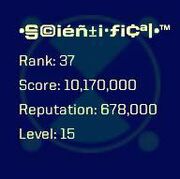 If you are creating original account, then always enter correct e-mail address, email address is always hidden from everyone. Never disclose it.
If you are creating dummy or fake account, enter anything in email field e.g.blahblah@blah.com, game will accept it. So, email address also can be use for 2 purposes,
1st-for login purpose. (game will never ask for your Username at any stage)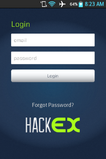 2nd- to change password, you have to enter registered email id on request page, if you don't have access to this email, you can't change or get new password.
Ad blocker interference detected!
Wikia is a free-to-use site that makes money from advertising. We have a modified experience for viewers using ad blockers

Wikia is not accessible if you've made further modifications. Remove the custom ad blocker rule(s) and the page will load as expected.